We, Fluidline Valves International Private Limited, have been working with M/s. Cargosol Logistics Limited as our logistic partners since our inception. We believe partners is the right word to use for them because they treat all our shipment as their own. They have a dedicated team who takes care of all your logistic needs. They are very good in trouble shooting of any issues arising in the process. The best part is the instant availability of their team whenever needed. For us they have been one stop solution for all our logistic needs.

Fluidline Valves International Private Limited
When we started services from M/s Cargosol Logistics, we were not sure for end results, but we are sure that services offered are up to mark. Our end users are happy and satisfied due to level of professionalism and responsibility till end is offered. We are happy that soon we will be completing first decade as a Happy customer. Cargosol offers supplier partner relationships which make them unique and outstanding. We wish them all the best for more excellence and business success !!!.

Oetiker India Pvt. Ltd
It is a great pleasure for us to recommend one of the most prestigious and renowned company, Cargosol for its unerring news line portal and services. The social media news line portal of the reputable Cargosol always bring to limelight the most credible and contemporary information regarding the logistic globe. The whole information is apparent at a glance which is congenial to the reader. Instead of inordinate updates, you will be encountered with the most precise and authentic ones. Moreover, the affable personnel of #TEAMCARGOSOL cater the predicaments of the logistic industry in a tremendously meritorious way.

PAK Shipping Agency
Our heartiest congratulations to TEAM CARGOSOL for organizing such an important NEWSLINE which is helping our customers, us and everyone related to the transportation sector locally and internationally, to identify "NEEDS OF THE TRADE". The new thinking of the TEAM is giving an advantage to move forward aggressively. Our customers and we are very pleased to notice the progress made by TEAM CARGOSOL and are confident that with the service expertise, our customers will experience the best valued service in the future too. We, Nippon consider it a privilege to be a part of your growth and wish you all the success..

Nippon Shipping, Sri Lanka
Thanks for being with us, the pandemic has been significantly disrupting in the last two years, both personally, and professionally, but we have emerged winners through your partnership and association with us from last many years. This has been greatly helping us to complete our EXIM shipment on time and ultimately achieving customer satisfaction. This success was made possible with the commitment and continued support that you and your organisation extended. Me and my team feel honoured to be associated with immense pride. Please accept a gratitude filled token of appreciation for your exemplary contribution on behalf of the entire Grasim Industries Limited - Chemical Division Once again, thank you and we look forward to a long-term business relationship with you.!!!.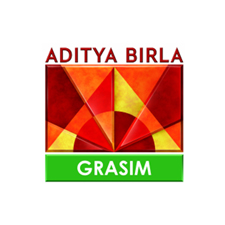 Grasim Industries Limited - Chemical Division
We at Sohum Autogas Systems Pvt Ltd, Pune wanted to let you know that we are really glad we reached out to you guys to provide logistic solutions for our imports from China, UK and Germany via sea and air.
Your team has been done phenomenal job for us over the years, starting from the moment we reached out to you. Cargosol Logistics Limited's level of communication and overall performance has been excellent throughout the years.

Thank you so much ! We will definitely be continuing to work with Cargosol for all our Logistics requirements.

Sohum Autogas Systems Pvt Ltd